Welcome to BMW of Meridian, where we make it easy to find your next set of wheels. Since we opened our doors, our dedicated team has helped many drivers in the Meridian, Philadelphia, and Laurel region find the luxury car of their dreams. Whether you're looking for a new BMW or a previously owned sedan or SUV, you'll find it right in our extensive inventory.
If you're in the market for a new or pre-owned vehicle, let our friendly and knowledgeable staff take care of you. From guiding you through our BMW models to streamlined finance services and even an on-site service center, we're here by your side for the long haul. To learn more about our services, keep reading below!
Our Extensive BMW Inventory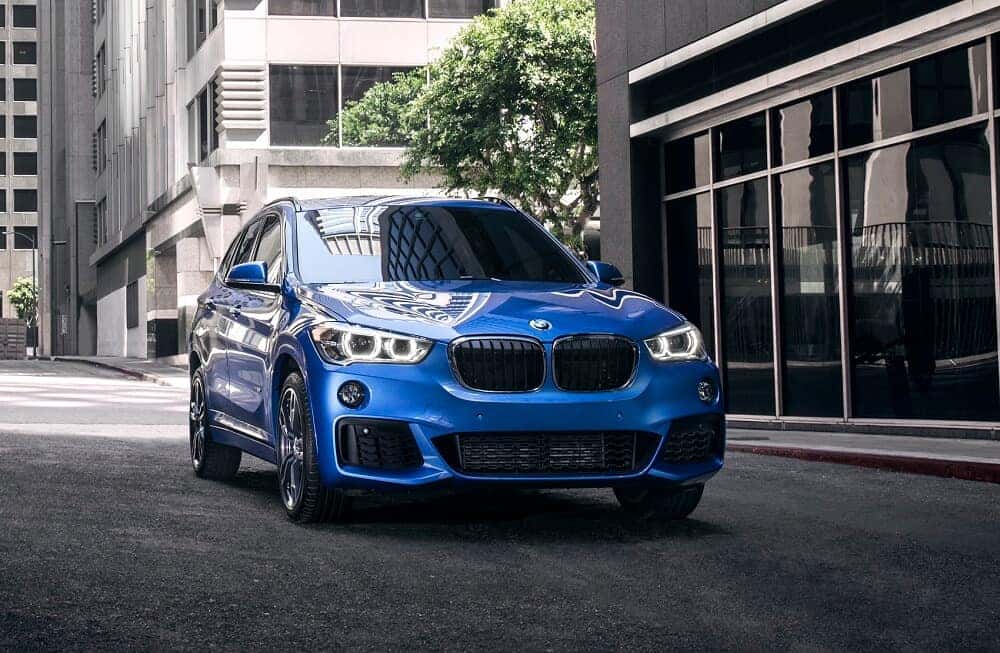 As a premier Mississippi BMW dealer, we have a huge selection of new and pre-owned vehicles from which to choose. In our showroom, you'll find all the most popular BMW models straight off the assembly line. We also have pre-owned vehicles available in our lot that sport the luxury and style this brand's known for. There's something for every type of driver here, and we're dedicated to helping you find the right one for your needs.
We also know that prospective customers are extremely well educated and take time to research their next vehicle. To help with this process, our BMW dealership has made it easy to get all the available vehicle information you want quickly.
Along with browsing through our online inventories that include product descriptions and photos, you can also utilize our research center. Here, you'll find reviews, comparisons, and more about all the top BMW cars, so you can spend less time searching the internet and more time enjoying your model.
BMW Financing Solutions
Whether you're considering leasing a brand-new BMW, taking out a secured loan on a pre-owned model, or trading in your vehicle, our finance specialists are here to help. With our in-house finance department team, you can explore all your options and find the best one for you.

You'll work one on one with an expert who will craft a tailored contract based on your lifestyle and needs. Then, all you have to do is sign the agreement and you'll be behind the wheel in no time. Plus, by filling out our finance application online beforehand, the process can be even more streamlined. Don't forget to check out our new and pre-owned specials for additional offers on your next vehicle!
BMW Auto Service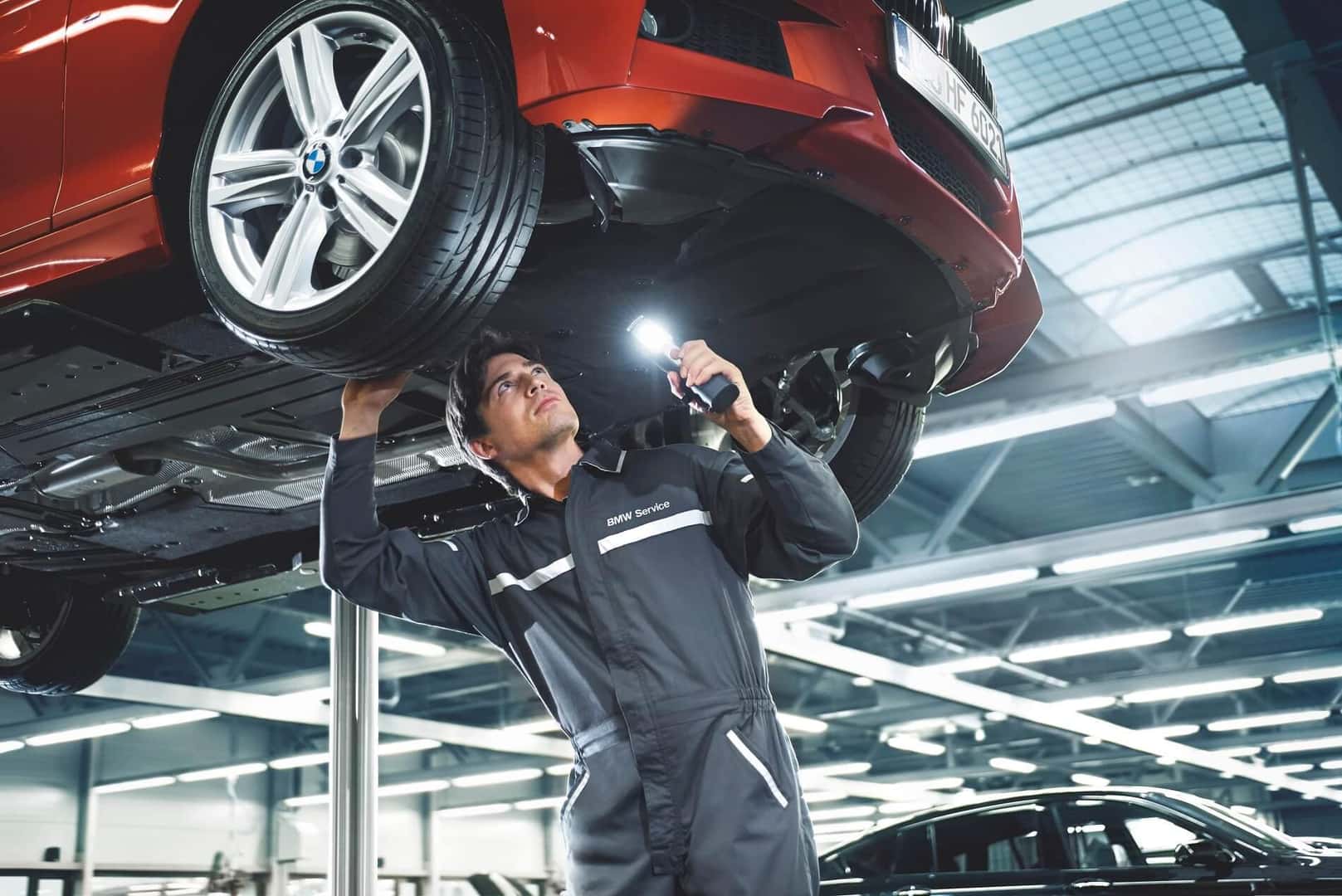 To help keep your BMW model in tip-top condition, our lot also proudly features an industry-leading service center. Here, you'll find a team of certified technicians who've been thoroughly trained to work on your BMW. Additionally, they have access to the most advanced equipment, so you can rest easy knowing that your vehicle is in the best hands possible.
From routine maintenance to extensive repairs, we have you covered. You can all make your appointments online using our portal, and we also offer rotating BMW service and parts specials as well!
Visit BMW of Meridian Today!
Our incredibly hardworking staff is eager to earn your service. With our adaptable finance options, full-service auto center, online parts store, and incredible customer service, you'll see why we're truly a preferred BMW dealer in the area.
Ready to set up a test drive and see what our team can do for you? Drivers in Meridian, Philadelphia, Laurel, and beyond, we welcome you to contact us or visit our lot today!
Most seamless car buying experience I've ever had! Extremely professional, attentive and efficient. Highly recommend 👍🏼
Great customer service and great service department
I had such a great experience during the entire buying process. The salesman Trey was so kind and very helpful throughout the entire process.I would definitely recommend.
Easiest car I've ever bought! Chris Spears makes it so easy for my family to buy a nice car and I trust him. They also serviced my last BMW and Mr. George kept it in tip top shape! Thank you BMW of Meridian!
We had a flat tire back in August when taking our son to college. Anthony stayed late on a Friday afternoon to patch the tire for us. Amazing customer service here and at BMW of Birmingham where we were able to get a new tire on a Saturday. Thank you, Anthony!
I was extremely pleased with my experience with the sales and finance department. They didn't play sales games, and I was in and out quickly with my purchase. I would definitely recommend.
Great Dealership when it comes to professionalism, knowledge and customer service. Clint in particular was very helpful and knowledgeable with the ordering process and flexible with changes in the order.
Super nice honest genuine people! Gave me the best deal within 2 hours of travel!
BMW Meridian made my car buying experience amazing! I am blown away!
This was by far the easiest car buying process I have ever had. From the general manager, to my salesman, Trey, there was no miscommunication or any of the normal car salesman tactics; just genuine people helping you get the car you want, not what the salesman wants to put you in. This is how car buying should be. BMW of Meridian has a returning customer for life! I highly recommend BMW of Meridian!
I bought my first X5 from BMW of Meridian, everyone was so friendly, I was walked through the process with grace and everyone made me feel at home! If you're looking for a great car and excellent customer service to boot, these are your guys! Shout out to Jage for making this process as easy for me as he did!!
Very easy to work with. Very accommodating. Great team from the salesman to the finance manager
Great place to buy. Will,Chris and Clint are some of the best guys deal with. Thanks again for the help.
We had an awesome experience with Clint Blackwell and Jage Doss.The knowledge of both of them during the purchasing process was top notch and have not had such a good experience like that from car salesman/financing in a long, long time.
I found a vehicle online and sent a message and Colton got back to me right away. He made the entire process super easy, and sent me videos and tons of photos and answered all the questions I had regarding the vehicle. They even took my trade in, delivered the car to me, and all I had to do was sign the documents on the spot. I was nervous about purchasing out of state but in all honesty, it was much better than going into an office, and sitting there for a few hours. I was able to just text ...
Overall an excellent experience. Clint, my sales associate, was phenomenal. He made the buying process and trade in from an out-of-state buyer quick and painless.
Best dealership experience I've ever had and after months of shopping around in this very "interesting" 2022 car market, was very relieved to receive accurate and upfront pricing with no surprises or unexpected changes throughput the entire process. I really appreciate Chris and his teams efforts in making this a smooth experience and especially just being honest. Absolutely love the car and would highly recommend BMW of Meridian.
Had a first class experience with this Dealer. Clint did a very good job and was a gentlemen to work with.
I just bought a 2018 X5 and it was a very smooth experience. I picked out the vehicle and they deliver it to me for free. Service was impressive!!
I love dealing with this place. They are very thorough and attentive to your needs. They have the best service department or any automobile dealership I've ever known about.
Simply outstanding! Traded in my old BMW for a "new to me" X3, and couldn't have asked for a better experience. Professional, friendly, warm, and honest. They have made me a client for life.
I love BMW in Meridian! For many years this has been the place we come to for our vehicles. Wouldn't go anywhere else. No sitting around waiting for hours for approval. In two hours or less your driving off the lot.
Chris Spears was awesome to work with and made things simple
Trey Laphand the best sales rep ever and George Miller the Best service man ever. Great service always, customer treated top notch. Being a Long time customer and owner of many BMW cars am completely satisfied
Everyone that I have dealt with at BMW Meridian has been professional and great to work with. I highly recommend!
Great customer service from Trey Laphand. I encourage everyone to check them out. Two Thumbs up!!
A+ experience from beginning to end. I've dealt with Chris (General Sales Manager) and he and his team's communication and attention to detail was top notch. I took delivery of my car at BMW Performance Center in Greenville, SC and everything was arranged perfectly without any hiccups. On top of everything, I got a great deal. I would definitely recommend BMW of Meridian to all my friend and family.
BMW of Meridian has the best service ever.
Very responsive and helpful.
This was by far the best experience I ever had buying a car. I kind of new what I wanted before coming in and quickly made a deal and was out of there. The how process took about an hour and half. Chris was the salesman and Tim helped us understand our new BMW.
Best customer service I have ever experienced in the car buying process! Chris and Colton were both great!
We recently purchased a X5 from BMW of Meridian. Tre Laphand was our Client Advisor. He provided excellent customer service and was very helpful in answering a ton of questions. The purchase was painless and professional. Overall a fantastic buying experience.
Great service and experience
Great experience and highly recommend this BMW Dealership!
BMW of Meridian is a world-class operation and Chris Spears and his team are a class act. We have lived in many different parts of the US over the years and have had the opportunities to interact with many BMW dealerships across the country. While most BMW dealers are indeed pleasant and professional, we can say without hesitation that BMW of Meridian is clearly our favorite and a clear step above all other good BMW dealerships in our humble opinion. The levels of attention to details and customer service is simply exceptional and reflects the culture of this fine organization. ...
Trey was awesome! Best salesman I have used in a while! I saw the car I purchased from 8 hours away, he was quick to respond and we put a deposit to hold it. They were nice and kind to all the questions I had. Trey made the experience a 5 star experience. Thanks again BMW of Meridian!
I received an allocation for a MY22 Z4 from Chris Spears and it was a pleasure doing business with BMW of Meridian.
Our staff and vehicles are the best, just leased my 4th BMW and it's the best one yet!
We are customers of BMW OF MERIDIAN for 20+ years. Best dealership ever! The customer service is great & the service department is number one. Highly recommend. Angela & Robert Allred
I have bought and sold many cars in my life and this has been the best experience I've ever had by far! Chris, the Sales manager, is great! It seems in todays world, it's hard to find people you can trust to truly take care of you and not take advantage of you. Chris cares and took amazing care of us. His commitment to customer service is very evident in how he treated us from start to finish. Highly recommend!
The service department offers great service for your vehicle. The staff was very accommodating. I look forward to bringing my car back to being serviced.
Great customer service and cars.
The staff was very professional. My transaction was handled in a timely manner. I would highly recommend BMW of Meridian for your vehicle shopping of choice.
Found my dream vehicle online at BMW of Meridian. With the efficient and courteous help of salesman, Colton Ziemba, I was able to complete the transactions online. He even arranged to have my Ford Edge delivered to my home. You can't ask for much better than that type of care.
I had the best experience at BMW of Meridian. I have never been treated so well and they really lay out the red carpet. I have told so many people about my wonderful treatment and will purchase from them again in the future. My sales guy Trey was great and I appreciate him being patient and making the process easy.
Fantastic transaction Done over the internet Price was exactly as promised with no high pressure tactics
Trey is awesome! If you need a ride go see him!
EASY!! I have never had an easier car buying experience. Will, Chris and Jage were awesome to work with. I worked with the team all via text/phone so the entire process was super easy and convenient. They delivered the vehicle to me so I never had to leave or travel to the dealership for any part of the process. The driver Jerry was so nice and professional and made sure I was comfortable with everything. They were prompt to get back with me with any information requested, and most importantly they made me feel good about my selection, with ...
Tre Laphand and Chris Spears are awesome!! They made sure I go what I wanted! The customer service and professionalism I received was outstanding!!
First of all, the staff is welcoming and helpful. I am given great service by all department, and they seem to truly appreciate my business.
Fist, I would give them 10 stars if Google allowed that. Second, I worked with Chris and his staff and built my new BMW from over 1600 miles away without a bump in the road. Third, the car was built and delivered in about 7 weeks and I actually flew to Mississippi to take delivery in person (they even picked us up at the Jackson airport). BMW of Meridian is a first class operation as they are upfront and transparent at every stage of the transaction and we had no surprises like we have had at many dealerships in the past. Kudos to ...
I recently purchased a pre-owned Lexus LX 570 from BMW of Meridian. Best car buying experience I've ever had. Colton bent over backwards to send over numerous photos and videos of the car, including the undercarriage, and he patiently and quickly responded to all questions I had about the vehicle. The price negotiation was respectful and pressure-free at all times, resulting in a reasonable sales price. Once that was settled, Colton arranged for the vehicle to be delivered (shout out to the drivers for being so patient and gracious towards me) to my mechanic in Birmingham for a final inspection ...
Outstanding service! Chris Spears is awesome!
The staff was very professional and courteous. They listened to my needs and they were not pushy. Trey, my salesman, was awesome along with the rest of the staff. The whole buying process was quicker than I expected. I recommend this dealership to potential buyers!
Excellent sales and service experience! Clint, Anthony, and George are great and make the sales and service experience quick and easy.
If you are looking for a speedy and motivated team BMW of Meridian is the place to be. I bought a bmw 330e and live in South Carolina. Christopher spears made it super easy and had the deal done within a day. Thank you BMW of Meridian
My experience was great. I emailed about the vehicle I was interested in and received a quick response. They answered any questions I had and had everything ready for my test drive. The salesman, Trey, was very nice and helpful. They were able to work with me and make a great deal. Gage was also very knowledgeable and helpful. Very easy to deal with.