Air Filter Replacement Service near Hattiesburg, MS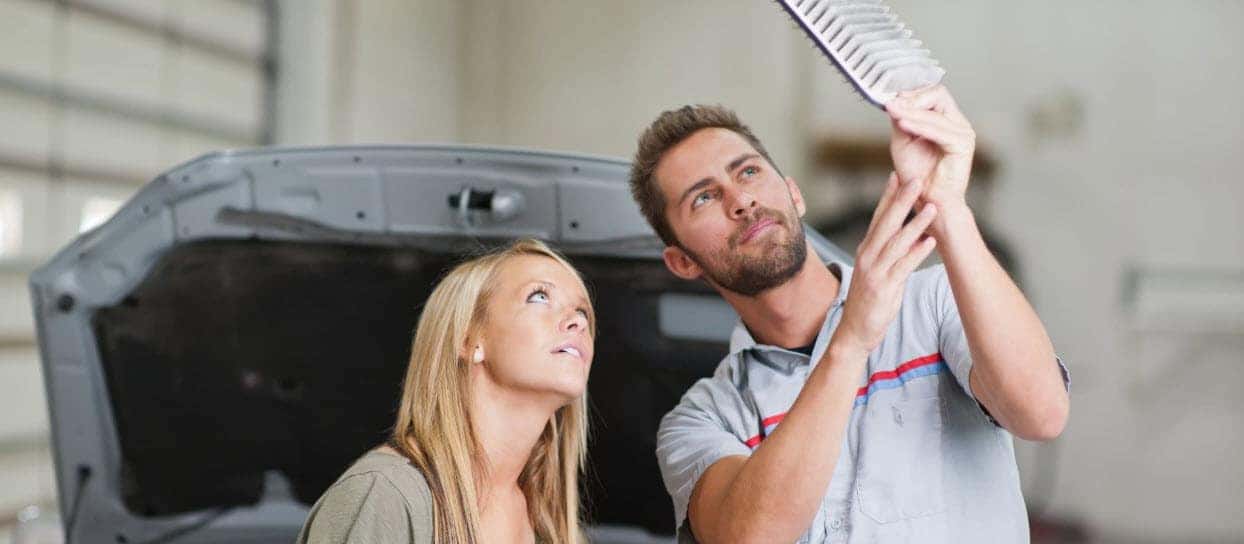 One of the best ways to maintain the current condition of your vehicle is to keep up with routine maintenance. When it comes to this, some services are easier to remember than others. One that often slips through the cracks is getting your air filters replaced. Don't let this crucial operation go by any longer, instead, swing into BMW of Meridian's Service Department and have our team get to work!
Importance of Clean Air Filters
If you're unsure what the point of air filters are, allow us to explain why they're important. These components are designed to keep dirt and debris from accumulating in your engine's most sensitive locations, including the fuel lines and radiator. However, over time, filters get clogged and begin to prevent air from entering the engine, which can lead to decreased performance and even damage to the internals of your ride. Fortunately, if you stick with the recommended timeline for this service, you'll never have to deal with situations such as these.
What Are the Signs of a Clogged Air Filter?
Generally speaking, our skilled technicians recommend swapping out your air filters every 15,000 to 30,000 miles. You might be wondering why there is such a huge discrepancy between the high and low end of this spectrum, and it all has to do with the condition of the roads you typically drive on. Folks who frequently cruise down dirt paths or avenues that aren't paved, will want to have this procedure performed more regularly since they're likelier to have more build up in a shorter amount of time. That being said, if the streets around your neighborhood are made of asphalt and are well taken care of, you'll want to think about stopping by our Service Department a little less often for this routine maintenance.
Our Service Department
If you want a seamless experience when you get your car's filters changed, you'll certainly want to consider dropping by our dealership. We make things as simple as possible—a fact that becomes clear as soon as you use our Schedule Appointment form on our website. However, if you'd prefer stopping by unannounced, you're free to do that as well! We can't fail to mention that we keep a huge array of service discounts on our website. To find them, just navigate to the Service & Parts tab above and select the corresponding option from the drop-down menu. It's that easy!
For air filter replacement service near Hattiesburg, MS, visit BMW of Meridian as soon as your schedule opens up. We can't wait to get to work!