COVID-19 Precautions & At Home Test Drives

Home Test Drives
At BMW of Meridian, the health and safety of our customers and staff in Meridian, Philadelphia, Laurel, Mississippi, and beyond is our number one priority. As we tackle this challenging and uncertain time together, we want to inform you of the precautions we have implemented to address coronavirus (COVID-19) concerns as it continues to evolve locally, nationally, and globally.
COVID-19 Precautions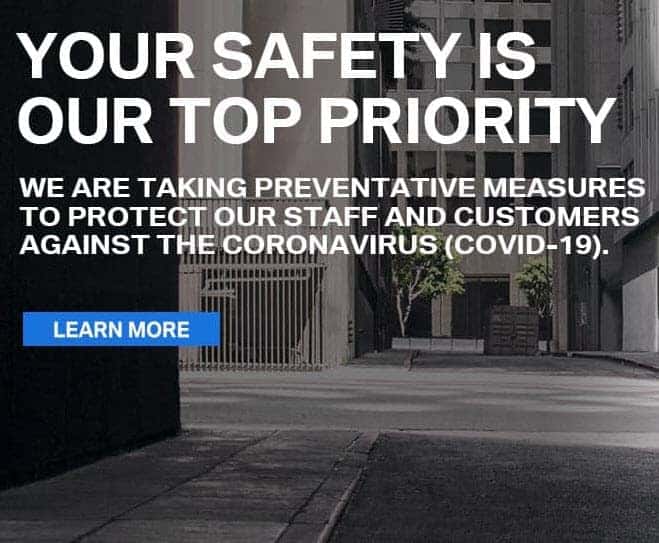 To ensure your health and well-being, we have been diligent about increasing sanitation to remain a safe environment for everyone. All high-traffic touchpoints, including doorknobs, tables, desks, handrails, and other areas, are thoroughly washed and sanitized frequently.
Our entire staff is also prepared with the tools and knowledge needed to further your protection. They are encouraged to avoid shaking hands or touching their faces and are all washing their hands regularly as recommended by the CDC. They also have been practicing the proper technique for covering coughs and sneezes.
Also, if any of our employees feel sick or someone is ill in their household, they have been instructed to stay home.
Protective Measures During Service Visit
At BMW of Meridian we care for your safety! That is why our employees use protective gloves and take great care to clean your vehicle inside and out so that you are kept safe.
In addition to that we also offer the following:
– Pick Up & Delivery
– Curbside Assistance
– Payment by Phone
Bringing the Dealership to You with At-Home Test Drives
As we have taken extensive measures to keep our dealership safe and clean, feel free to come visit us! However, if you feel more comfortable staying home, we are proud to offer many online and at-home services as well.
All automotive service can be scheduled on our website and vehicle pickup can also be arranged. We even provide at-home test drives that bring our dealership's services to your door.
Once you have found a model in our inventory that you love, simply give us a call and we'll bring it to your home. This gives you a chance to test it out while practicing social distancing. Additionally, you can rest easy knowing that all models are thoroughly sanitized before and after each test drive as well.
We can also take over-the-phone transactions after your test drive and deliver the vehicle right to your door once everything is official. There's no need to leave the house to purchase a vehicle from our dealership!
Additionally, don't forget to browse our online tools and resources to find out how else you can shop for a vehicle–all from the comfort of your couch.
Stay Safe With BMW of Meridian
As new developments continue to occur, you can rest assured our commitment to exceptional service and safety will never alter. Our thoughts and prayers are with those affected in this trying time, and we wish everyone a smooth recovery and easy transition.
On behalf of everyone at our dealership, we want to thank you for your continued loyalty to BMW of Meridian. We truly think that every customer is a member of our growing family, and our appreciation is boundless. Stay healthy and safe and feel free to contact us if you have any questions. We're always here to help.