Decatur is a small town in Newton Country that puts strong values in faith, education, and community. Though quaint, it offers a lot to its residents and has become a go-to spot to settle down outside the hustle and bustle of the big city.
It's for this reason—and many more—BMW of Meridian is proud to be a BMW dealer near Decatur. We love being able to supply our luxury models to drivers of this town and fulfill all their automotive needs. To learn more about this town as well as our services, please continue reading.
Our BMW Vehicles for Sale near Decatur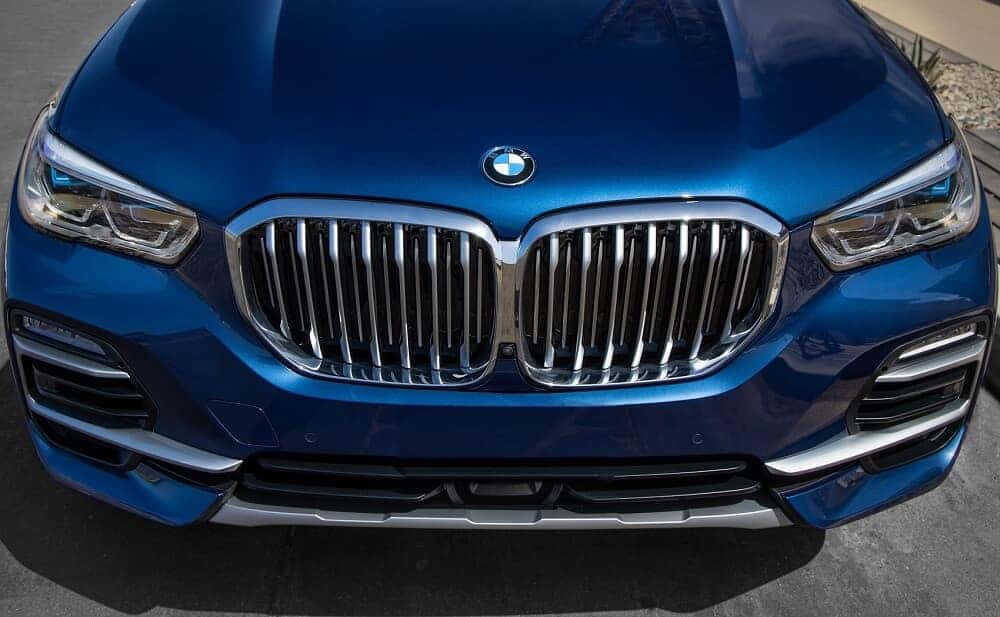 In our showroom, we have a plethora of brand-new BMW models ready for you to get behind the wheel. Offering the finer things in life, these luxury models are equipped with a robust performance, all the latest technologies, and good looks that simply can't be beat.
Whether you're looking for a chic sedan, like the BMW 5 Series, to turn some heads on the street or an SUV, like the X5 that's ready for adventure, we have you covered. Just browse through our new inventory to find something you like today or visit our showroom and experience these lavish models in person.
BMW Financing
In our BMW financing center, you'll be able to explore all your options with a specialist on your side who knows the ropes. This includes everything from leasing a new BMW to taking out a secured loan with one of our reputable lenders. We give you choices that fit into your lifestyle.

No matter which avenue you pursue, your financing plan will be completely tailored to your needs. Our finance experts work hard to get you the competitive rates you deserve. They'll do all the legwork for you, including speaking to lenders on your behalf.
To get the ball rolling, fill out our finance application online today. This will prepare our team for your arrival and ensure the entire process is streamlined.
Serving Drivers in Decatur MS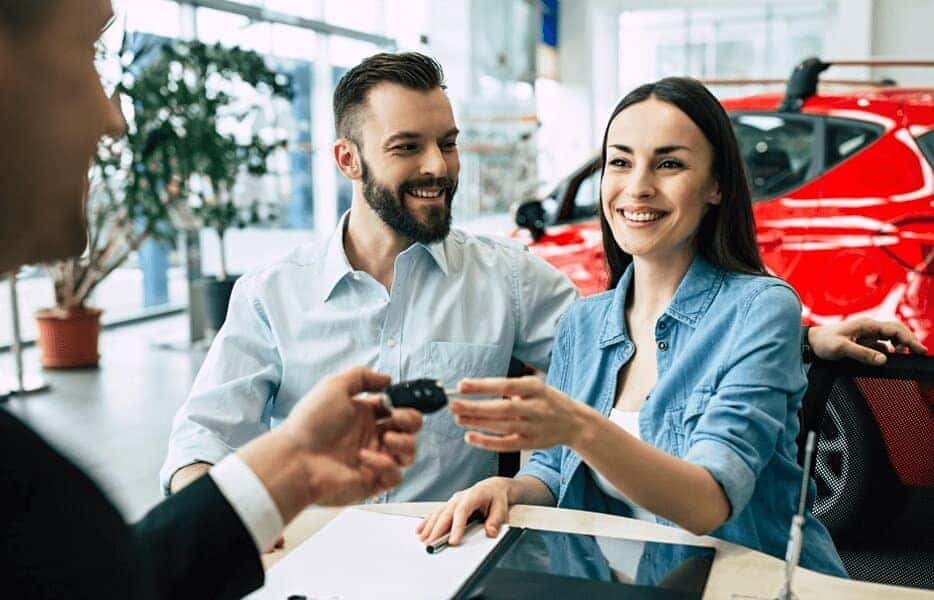 Just a short drive from our dealership, Decatur welcomes all who move here or visit. Scattered with mom-and-pop shops and local eateries, it's a great place to explore small-town charm at its finest.
One of the most popular spots in the Decatur area is Turkey Creek Water Park that's just five minutes outside town on Highway 15. Folks flock to the area due to its scenic waterfront views that also offer great swimming, fishing, and water-skiing opportunities. Camping is also available here, so it's perfect for a mini weekend getaway.
Whether you're exploring the town of Decatur or headed to the lake, there's one thing you'll need: a luxury vehicle to arrive in style.
BMW of Meridian: Your Local BMW Dealer near Decatur MS
From our wide selection of stylish BMW models to quick and seamless financing, our team is here to make shopping for your next set of wheels easy and rewarding. To see what we can do for you today, visit our BMW dealership and meet our team. We're excited to serve you and watch you drive away satisfied in a car you'll love.
‪
BMW Meridian made my car buying experience amazing! I am blown away!
This was by far the easiest car buying process I have ever had. From the general manager, to my salesman, Trey, there was no miscommunication or any of the normal car salesman tactics; just genuine people helping you get the car you want, not what the salesman wants to put you in. This is how car buying should be. BMW of Meridian has a returning customer for life! I highly recommend BMW of Meridian!
I bought my first X5 from BMW of Meridian, everyone was so friendly, I was walked through the process with grace and everyone made me feel at home! If you're looking for a great car and excellent customer service to boot, these are your guys! Shout out to Jage for making this process as easy for me as he did!!
Very easy to work with. Very accommodating. Great team from the salesman to the finance manager
Great place to buy. Will,Chris and Clint are some of the best guys deal with. Thanks again for the help.
We had an awesome experience with Clint Blackwell and Jage Doss.The knowledge of both of them during the purchasing process was top notch and have not had such a good experience like that from car salesman/financing in a long, long time.
I found a vehicle online and sent a message and Colton got back to me right away. He made the entire process super easy, and sent me videos and tons of photos and answered all the questions I had regarding the vehicle. They even took my trade in, delivered the car to me, and all I had to do was sign the documents on the spot. I was nervous about purchasing out of state but in all honesty, it was much better than going into an office, and sitting there for a few hours. I was able to just text ...
Overall an excellent experience. Clint, my sales associate, was phenomenal. He made the buying process and trade in from an out-of-state buyer quick and painless.
Best dealership experience I've ever had and after months of shopping around in this very "interesting" 2022 car market, was very relieved to receive accurate and upfront pricing with no surprises or unexpected changes throughput the entire process. I really appreciate Chris and his teams efforts in making this a smooth experience and especially just being honest. Absolutely love the car and would highly recommend BMW of Meridian.
Had a first class experience with this Dealer. Clint did a very good job and was a gentlemen to work with.
I just bought a 2018 X5 and it was a very smooth experience. I picked out the vehicle and they deliver it to me for free. Service was impressive!!
I love dealing with this place. They are very thorough and attentive to your needs. They have the best service department or any automobile dealership I've ever known about.
Simply outstanding! Traded in my old BMW for a "new to me" X3, and couldn't have asked for a better experience. Professional, friendly, warm, and honest. They have made me a client for life.
I love BMW in Meridian! For many years this has been the place we come to for our vehicles. Wouldn't go anywhere else. No sitting around waiting for hours for approval. In two hours or less your driving off the lot.
Chris Spears was awesome to work with and made things simple
Trey Laphand the best sales rep ever and George Miller the Best service man ever. Great service always, customer treated top notch. Being a Long time customer and owner of many BMW cars am completely satisfied
Everyone that I have dealt with at BMW Meridian has been professional and great to work with. I highly recommend!
Great customer service from Trey Laphand. I encourage everyone to check them out. Two Thumbs up!!
A+ experience from beginning to end. I've dealt with Chris (General Sales Manager) and he and his team's communication and attention to detail was top notch. I took delivery of my car at BMW Performance Center in Greenville, SC and everything was arranged perfectly without any hiccups. On top of everything, I got a great deal. I would definitely recommend BMW of Meridian to all my friend and family.
BMW of Meridian has the best service ever.
Very responsive and helpful.
This was by far the best experience I ever had buying a car. I kind of new what I wanted before coming in and quickly made a deal and was out of there. The how process took about an hour and half. Chris was the salesman and Tim helped us understand our new BMW.
Best customer service I have ever experienced in the car buying process! Chris and Colton were both great!
We recently purchased a X5 from BMW of Meridian. Tre Laphand was our Client Advisor. He provided excellent customer service and was very helpful in answering a ton of questions. The purchase was painless and professional. Overall a fantastic buying experience.
Great service and experience
Great experience and highly recommend this BMW Dealership!
BMW of Meridian is a world-class operation and Chris Spears and his team are a class act. We have lived in many different parts of the US over the years and have had the opportunities to interact with many BMW dealerships across the country. While most BMW dealers are indeed pleasant and professional, we can say without hesitation that BMW of Meridian is clearly our favorite and a clear step above all other good BMW dealerships in our humble opinion. The levels of attention to details and customer service is simply exceptional and reflects the culture of this fine organization. ...
Trey was awesome! Best salesman I have used in a while! I saw the car I purchased from 8 hours away, he was quick to respond and we put a deposit to hold it. They were nice and kind to all the questions I had. Trey made the experience a 5 star experience. Thanks again BMW of Meridian!
I received an allocation for a MY22 Z4 from Chris Spears and it was a pleasure doing business with BMW of Meridian.
Our staff and vehicles are the best, just leased my 4th BMW and it's the best one yet!
We are customers of BMW OF MERIDIAN for 20+ years. Best dealership ever! The customer service is great & the service department is number one. Highly recommend. Angela & Robert Allred
I have bought and sold many cars in my life and this has been the best experience I've ever had by far! Chris, the Sales manager, is great! It seems in todays world, it's hard to find people you can trust to truly take care of you and not take advantage of you. Chris cares and took amazing care of us. His commitment to customer service is very evident in how he treated us from start to finish. Highly recommend!
The service department offers great service for your vehicle. The staff was very accommodating. I look forward to bringing my car back to being serviced.
Great customer service and cars.
The staff was very professional. My transaction was handled in a timely manner. I would highly recommend BMW of Meridian for your vehicle shopping of choice.
Found my dream vehicle online at BMW of Meridian. With the efficient and courteous help of salesman, Colton Ziemba, I was able to complete the transactions online. He even arranged to have my Ford Edge delivered to my home. You can't ask for much better than that type of care.
I had the best experience at BMW of Meridian. I have never been treated so well and they really lay out the red carpet. I have told so many people about my wonderful treatment and will purchase from them again in the future. My sales guy Trey was great and I appreciate him being patient and making the process easy.
Fantastic transaction Done over the internet Price was exactly as promised with no high pressure tactics
Trey is awesome! If you need a ride go see him!
EASY!! I have never had an easier car buying experience. Will, Chris and Jage were awesome to work with. I worked with the team all via text/phone so the entire process was super easy and convenient. They delivered the vehicle to me so I never had to leave or travel to the dealership for any part of the process. The driver Jerry was so nice and professional and made sure I was comfortable with everything. They were prompt to get back with me with any information requested, and most importantly they made me feel good about my selection, with ...
Tre Laphand and Chris Spears are awesome!! They made sure I go what I wanted! The customer service and professionalism I received was outstanding!!
First of all, the staff is welcoming and helpful. I am given great service by all department, and they seem to truly appreciate my business.
Fist, I would give them 10 stars if Google allowed that. Second, I worked with Chris and his staff and built my new BMW from over 1600 miles away without a bump in the road. Third, the car was built and delivered in about 7 weeks and I actually flew to Mississippi to take delivery in person (they even picked us up at the Jackson airport). BMW of Meridian is a first class operation as they are upfront and transparent at every stage of the transaction and we had no surprises like we have had at many dealerships in the past. Kudos to ...
I recently purchased a pre-owned Lexus LX 570 from BMW of Meridian. Best car buying experience I've ever had. Colton bent over backwards to send over numerous photos and videos of the car, including the undercarriage, and he patiently and quickly responded to all questions I had about the vehicle. The price negotiation was respectful and pressure-free at all times, resulting in a reasonable sales price. Once that was settled, Colton arranged for the vehicle to be delivered (shout out to the drivers for being so patient and gracious towards me) to my mechanic in Birmingham for a final inspection ...
Outstanding service! Chris Spears is awesome!
The staff was very professional and courteous. They listened to my needs and they were not pushy. Trey, my salesman, was awesome along with the rest of the staff. The whole buying process was quicker than I expected. I recommend this dealership to potential buyers!
Excellent sales and service experience! Clint, Anthony, and George are great and make the sales and service experience quick and easy.
If you are looking for a speedy and motivated team BMW of Meridian is the place to be. I bought a bmw 330e and live in South Carolina. Christopher spears made it super easy and had the deal done within a day. Thank you BMW of Meridian
My experience was great. I emailed about the vehicle I was interested in and received a quick response. They answered any questions I had and had everything ready for my test drive. The salesman, Trey, was very nice and helpful. They were able to work with me and make a great deal. Gage was also very knowledgeable and helpful. Very easy to deal with.
Very good and fast communication. Best car buying experience I've had from start to finish.
Jamis (not sure if that's spelled right ) was extremely helpful helping me with the lug studs on my 2015 550i. Will definitely return here when I'm in Meridian.
First time buyer from BMW of Meridian and will attempt to do business with them first from here on out. Trey was absolutely amazing and made the buying process extremely easy and quick. Thank you so much for helping us out, we absolutely love our XL!! - Mathers Parks
Clint did a great job and took care of me so that I could get in to the car I wanted. Thanks Again Brother!
Super nice staff. Trey is a great guy. Everything ran smoothly and they delivered the X5 helping me surprise my wife.
Kelly Nance and Jage Doss worked with us to the fullest extent to address every concern we had in the process that led to us purchasing a new 2021 BMW X3. The high quality of BMW vehicles was never a question but the difference that led to yet a third consecutive decision to buy from BMW Meridian is the outstanding personal service that has been provided each and every year we have been a customer of theirs. The entire staff is incredibly responsive to every detail which has led to an extremely successful relationship. We highly recommend BMW Meridian.