Get Your BMW Ready for Summer in Meridian, MS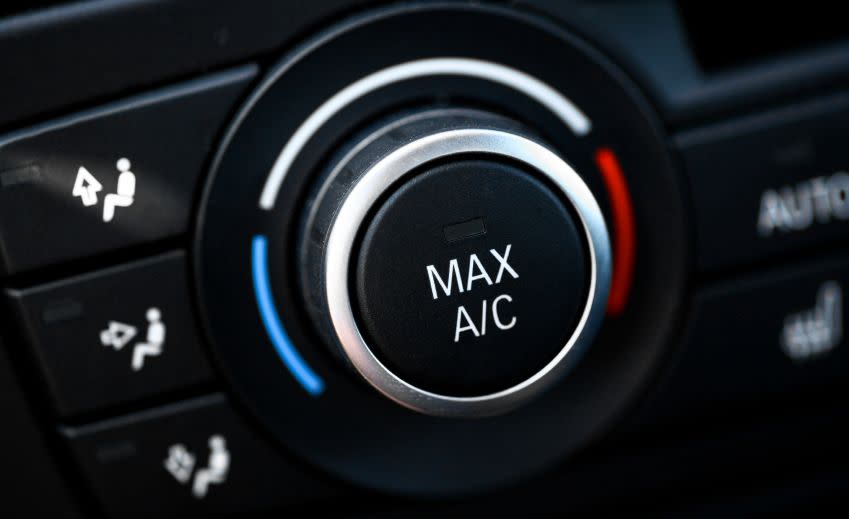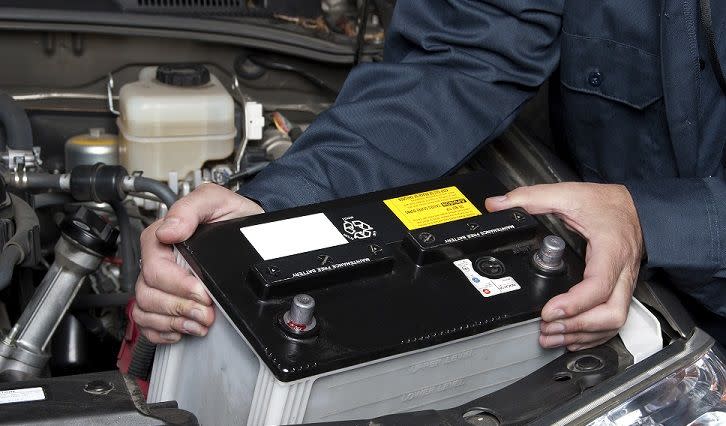 There's no denying it—we're in the heart of summer! As the mercury continues to rise, you could start to experience certain issues in your BMW that are associated with fluctuations in temperature. If you'd like to keep your model healthy, make sure that you and your passengers are comfortable, and remain as safe as possible on the road, then make certain to visit BMW of Meridian to get your vehicle prepared for this warm season.
Battery Check
One component that doesn't always respond well to changes in temperature is your car battery. Although we don't experience extreme cold here in Mississippi, any types of large shifts can effect the efficacy if its operation. As some unfortunate drivers already know, a faulty battery can result in quite a lot of inconvenience, including a vehicle that won't actually start! Lesser symptoms also include weaker headlights and less powerful electronics within your BMW's cockpit. Rather than chancing any of these scenarios, allow us to quickly inspect your power source.
Air Conditioning Check
If your battery isn't working, your air conditioning also won't be operating as efficiently. This unit also has quite a few important parts in itself. When temperatures can easily rise well into the 90s, the last thing you want is A/C that doesn't do its job! This could turn relaxing journeys into uncomfortable nightmares. We'll make sure that all of the fittings are nice and tight, the O-rings, hoses, and seals are new and strong, and that the wiring seems in order. That way you can get a refreshing, cool blast of air the moment you need it. All you have to do is schedule an appointment with us by phone or online.
Service Tools
If you're thinking that the time is ripe for a visit, make sure to take a look at the Service & Parts tab on our website before you join us in person. Here you'll find a number of tools that will assist you in keeping your BMW model healthy. With the Ask a Tech form, you'll be able to consult with one of our mechanics directly to help you diagnose any issues with your automobile. We'd also recommend filling out a Vehicle Recall Request to immediately know if any repairs are prescribed by the manufacturer. Finally, don't forget to take a glance at our Service Specials to make sure you don't miss out on any savings!
Get your BMW ready for summer in Meridian, MS, here at BMW of Meridian! Our expert Service Department will take care of you from start to finish. See you soon.
Service Hours
601-501-6677
| | |
| --- | --- |
| Monday | 7:30 am - 5:30 pm |
| Tuesday | 7:30 am - 5:30 pm |
| Wednesday | 7:30 am - 5:30 pm |
| Thursday | 7:30 am - 5:30 pm |
| Friday | 7:30 am - 5:30 pm |
| Saturday | 8:00 am - 3:00 pm |
| Sunday | Closed |
Testimonials
GOOGLE
1-14-2020
GOOGLE
1-10-2020
GOOGLE
1-9-2020
GOOGLE
1-8-2020
GOOGLE
1-8-2020
GOOGLE
1-3-2020
GOOGLE
1-2-2020
GOOGLE
12-30-2019
GOOGLE
12-30-2019
CARGURUS
12-28-2019
GOOGLE
12-28-2019
GOOGLE
12-27-2019
GOOGLE
12-20-2019
GOOGLE
12-20-2019
GOOGLE
12-19-2019
CARGURUS
12-12-2019
GOOGLE
12-6-2019
GOOGLE
12-6-2019
GOOGLE
12-6-2019
GOOGLE
11-25-2019
GOOGLE
11-22-2019
GOOGLE
11-22-2019
GOOGLE
11-15-2019
GOOGLE
11-12-2019
GOOGLE
11-7-2019
GOOGLE
11-6-2019
GOOGLE
11-2-2019
GOOGLE
11-2-2019
GOOGLE
10-26-2019
GOOGLE
10-24-2019
GOOGLE
10-19-2019
GOOGLE
10-18-2019
GOOGLE
10-17-2019
GOOGLE
10-16-2019
GOOGLE
10-16-2019
GOOGLE
10-16-2019
GOOGLE
10-16-2019
GOOGLE
10-16-2019
GOOGLE
10-13-2019
GOOGLE
9-14-2019
GOOGLE
8-8-2019
GOOGLE
7-6-2019
GOOGLE
6-13-2019
GOOGLE
6-7-2019
Read More