Oil Change Service near Laurel, MS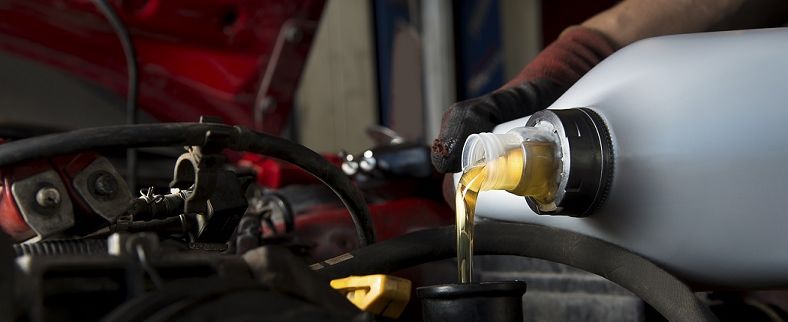 One of the best ways to prolong the lifespan of your vehicle is to keep up with routine maintenance. When it comes to this, oil changes just might be the most important. If you think your ride is about due for this operation, consider swinging into BMW of Meridian and having our team get to work. We are conveniently located at 2000 Highway 39 North in Meridian, MS.
How to Check Your Oil
The easiest way to tell whether or not your oil needs to be swapped out for a new batch is by checking it yourself. Although this might initially seem intimidating, the process is actually quite easy! To start, pop the hood of your car and locate the yellow dipstick. Pull it out, wipe the residue off the bottom, and then reinsert it. After just a moment, remove it once again and check to make sure that the level is correct by looking at the scale at the bottom. From there, wipe off any remaining oil and then inspect it. If it's no longer clear and amber, it's probably a good time to stop by our dealership.
Timeline
If you'd rather not get your hands messy, you'll just want to make sure that you stop by our reputable Service Department every 3,000 to 5,000 miles. You might be wondering why there is such a huge discrepancy between the two ends of this spectrum, and it has to do with your driving habits. Those who typically take shorter trips, will want to have their oil changed more often. That's because smaller excursions don't give your vehicle enough time to burn off the condensation that accumulates inside, which then dilutes the oil. That being said, if you drive ten miles or more at a time, you can wait a little longer than most.
Service Department
Is it about time to have your oil switched out? If so, we hope you consider swinging into our dealership and having our crew get to work. Although you're free to stop by unannounced, individuals who would prefer having a set time to come in should complete the Schedule an Appointment form on our website. Either way, when you arrive, we'll get right to work so you don't end up spending too much of your time away from work doing chores. While you wait, have a seat in our lounge and enjoy a cup of coffee or other refreshments on us. Pretty soon, we'll be handing you back the keys and you'll be on your way!
For oil change service near Laurel, MS, stop into BMW of Meridian. Our doors are open six days a week during accommodating business hours. Our skilled technicians can't wait to meet you!
Testimonials
GOOGLE
1-14-2020
GOOGLE
1-10-2020
GOOGLE
1-9-2020
GOOGLE
1-8-2020
GOOGLE
1-8-2020
GOOGLE
1-3-2020
GOOGLE
1-2-2020
GOOGLE
12-30-2019
GOOGLE
12-30-2019
CARGURUS
12-28-2019
GOOGLE
12-28-2019
GOOGLE
12-27-2019
GOOGLE
12-20-2019
GOOGLE
12-20-2019
GOOGLE
12-19-2019
CARGURUS
12-12-2019
GOOGLE
12-6-2019
GOOGLE
12-6-2019
GOOGLE
12-6-2019
GOOGLE
11-25-2019
GOOGLE
11-22-2019
GOOGLE
11-22-2019
GOOGLE
11-15-2019
GOOGLE
11-12-2019
GOOGLE
11-7-2019
GOOGLE
11-6-2019
GOOGLE
11-2-2019
GOOGLE
11-2-2019
GOOGLE
10-26-2019
GOOGLE
10-24-2019
GOOGLE
10-19-2019
GOOGLE
10-18-2019
GOOGLE
10-17-2019
GOOGLE
10-16-2019
GOOGLE
10-16-2019
GOOGLE
10-16-2019
GOOGLE
10-16-2019
GOOGLE
10-16-2019
GOOGLE
10-13-2019
GOOGLE
9-14-2019
GOOGLE
8-8-2019
GOOGLE
7-6-2019
GOOGLE
6-13-2019
GOOGLE
6-7-2019
Read More
Service Hours
601-501-6677
| | |
| --- | --- |
| Monday | 7:30 am - 5:30 pm |
| Tuesday | 7:30 am - 5:30 pm |
| Wednesday | 7:30 am - 5:30 pm |
| Thursday | 7:30 am - 5:30 pm |
| Friday | 7:30 am - 5:30 pm |
| Saturday | 8:00 am - 3:00 pm |
| Sunday | Closed |