What Is Good Mileage On a Used Car?

When you purchase a used car, you know that it's already been on a few adventures in its previous life. But what is good mileage on a used car? While about 12,000 miles per year of age makes a car approximately average, mileage only tells you a little bit about a car's history.
Cars with unusually high—or unusually low—mileage require some extra legwork before you decide to purchase. In fact, you'll generally want to steer clear, no pun intended. Keep reading, savvy shoppers around Meridian, Philadelphia, and Laurel, MS, and BMW of Meridian will guide you through the key factors of used car mileage.
---
Overall Lifespan Of a Used Car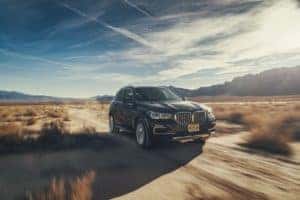 The average car is driven for about eight years and 150,000 miles. That benchmark is pretty general, of course. Good maintenance throughout a vehicle's life can add years and miles to its potential. A car engineered with special attention to quality, such as a BMW vehicle, will also set you on the path to a long-lasting vehicle.
What can you extrapolate from this information? If a used car already has 140,000 miles on it, you may have a lot of repairs in your future. However, mileage is just one piece of the puzzle when you're evaluating a used car's overall condition.
Very Low Mileage On a Used Car: Pros & Cons
You would expect the typical 2-year-old car to have around 24,000 miles on it. So, what if you find one with just 10,000 miles on the odometer?
Low mileage could be good when:
The car has experienced less routine wear on the tires, brakes, and so forth.
Newer models with the latest features tend to have lower mileage.
There's a lower chance that the vehicle has experienced some kind of damaging impact.
However, low mileage could also be associated with a shorter vehicle lifespan if:
The car experienced a lot of wear from stop-and-go traffic.
Infrequent driving caused systems to sit unused for extended periods of time.
Short trips are more demanding on the engine.
On the flip side, higher mileage might indicate lots of easy highway drives. You're going to need more facts to determine whether a car's mileage is right for you.
Adding More Data to Car Mileage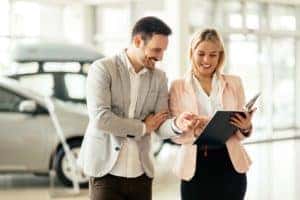 Think of a car's mileage as a jumping-off point that needs some context to become useful. Asking about a used vehicle's history is one of the most important things that a used car shopper can do.
Talk to the staff at your dealership to find out about a car's specifics. They'll be able to tell you what type of driving put those miles on the vehicle.
You'll also gain valuable insight from the vehicle history report. This document should log the car's maintenance history and any past repairs or accidents.
If maintenance occurred as scheduled, it's a good sign that the vehicle has been well cared for. Recently repaired systems can be positive, too—for example, a new set of brake pads means that you'll get to drive for a while before having to repeat the service.
---
Find a Car With the Right Mileage for You
After weighing all of the mileage factors and different types of use, there's no single amount of mileage that would be perfect for every driver in the Meridian, Philadelphia, and Laurel, MS, areas. When you shop for a used car with good mileage at BMW of Meridian, our team will make sure that you're getting the right vehicle for you. Stop by today to check out an odometer during a test drive!