2022 BMW i4 Review
2022 BMW i4 Review
Meridian, Philadelphia, and Laurel, MS, drivers already love their BMW vehicles. How could the Ultimate Driving Machine get any better? With the introduction of the 2022 BMW i4, you'll see how a fully electric luxury car can change everything.1
Below, the BMW of Meridian team outlines the impressive i4 and all the modern features it contains.
Electrifying Performance
The 2022 BMW i4 offers two levels of electric performance. The base i4 eDrive40 generates up to 335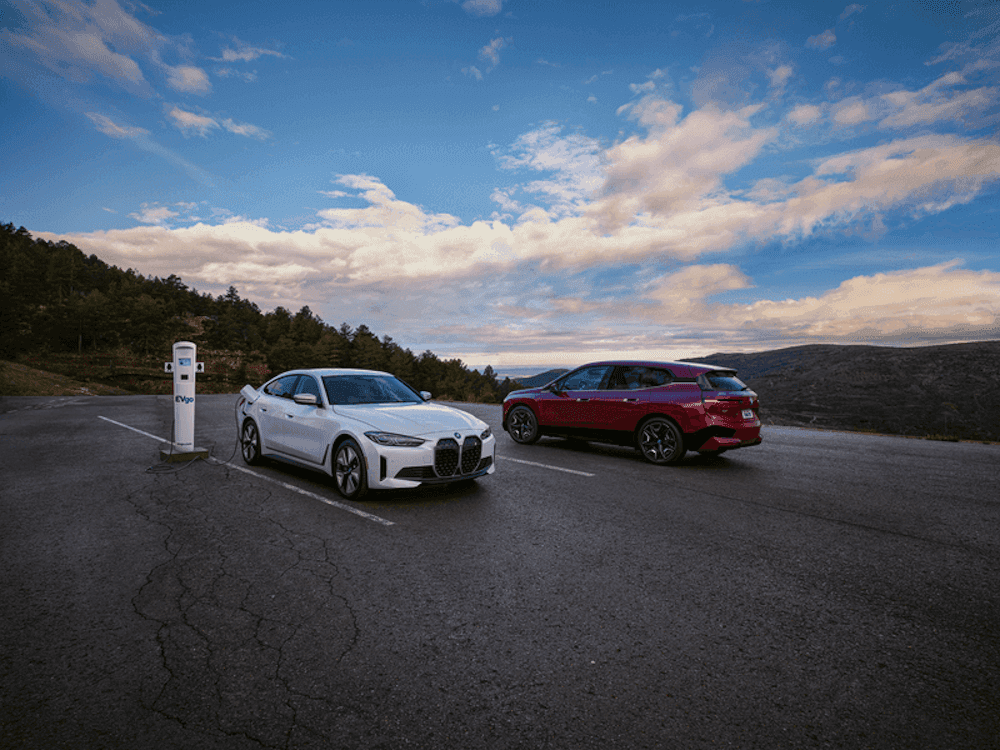 horsepower while offering an EPA-estimated 300-mile driving range.2 With this electric motor and battery equipped, you can accelerate from 0 to 60 MPH in 5.5 seconds.
This base trim also offers up to 108 miles from only 10 minutes of DC Fast Charging.
The next level is the i4 M50 trim. This all-electric monster revs up to 536 horsepower and accelerates from 0 to 60 MPH in 3.7 seconds. With this motor and battery, you'll get an EPA-estimated 245-mile driving range and 88 miles from 10 minutes of DC Fast Charging.2
With either trim, you'll have nearly instantaneous acceleration from a full stop and a balanced, sporty ride on both short and long drives.
Sophisticated Design
Everything about the i4 is eye-catching, from its aggressive vertical front grille and fascia to the elegant, high-class interior. The exterior is beautifully elongated and slim, creating an elegant and aerodynamic shape.
The equally attractive and minimalist U-shaped taillights add to the smoldering appearance while providing ample lighting and visibility for both day and nighttime driving.
In the cabin, every passenger will feel like the BMW i4 was designed for them and their comfort. However, you get the spotlight with a driver-centric cockpit. The frameless combined information and control display is angled toward you so you have full control and view of everything going on in your vehicle.
This seamless screen matches the rest of the modern and minimalistic interior as every surface seems to flow into each other, giving the cabin an airy and clean feeling.
The Future of Technology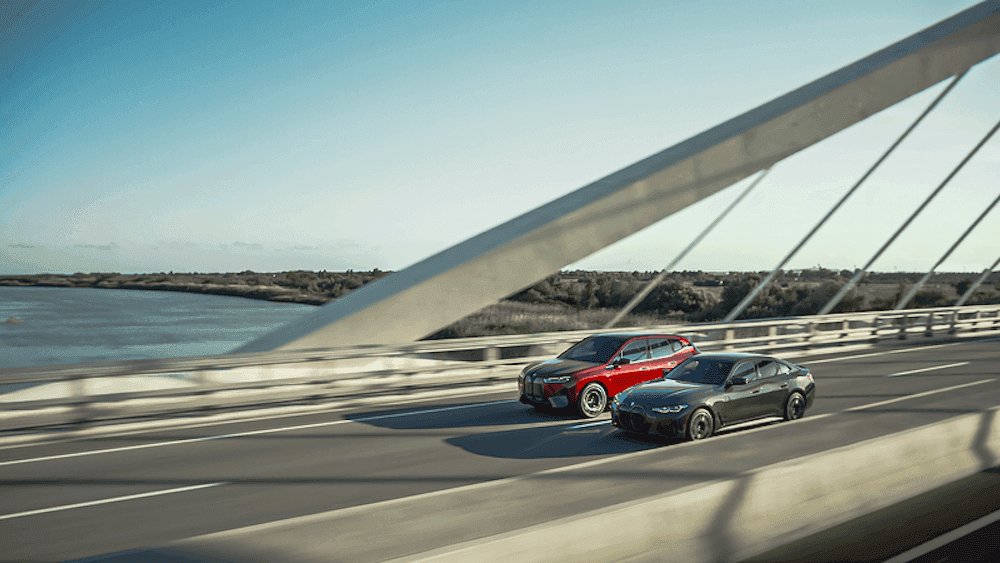 The BMW i4 is bold and beautiful, but what makes it stand out is its expansive array of technology. It's the type of technology you've been waiting decades for.
For example, the upgraded BMW Intelligent Personal Assistant can convey data and information visually rather than solely relying on speech. This system can also recognize different voices and make suggestions based on your driving patterns and habits.
Moreover, the BMW iDrive8 system is built with your electric charging needs in mind. When navigating, the system will show you the available public charging stations on your route, including their capacity and availability. It can even plan your route according to your level of charge.
Try Out the Energetic 2022 BMW i4
Do you have goosebumps after learning about the high-tech, futuristic, and fully electric 2022 BMW i4? BMW of Meridian invites Meridian, Philadelphia, and Laurel, Mississippi, residents to step into the future and test out this innovative luxury vehicle.
Call one of our agents to set up a test drive appointment.
1 Model not yet released. All specs mentioned herein have been cited from the BMW i4 vehicle page and are subject to change by the manufacturer.
2 The EPA and US Department of Energy estimates have not been released for the 2022 BMW i4. Estimated range of up to 300 miles according to preliminary BMW AG tests based on the EPA's test procedure standards. Estimated range is attainable when fully charged under ideal driving conditions. Actual range will vary depending on specification of the vehicle, driving style, traffic conditions, and outside temperatures.